Description
Miranda Macpherson – Life of Grace 2022
Miranda Macpherson – Relax control, dissolve fear, and expand the grace that is already present in your life — through sacred meditation and mantra practices.
Discover how self-inquiry can ground you in that which is unchangeable… allowing you to meet life's challenges more gracefully.
Miranda's Own Journey of Awakening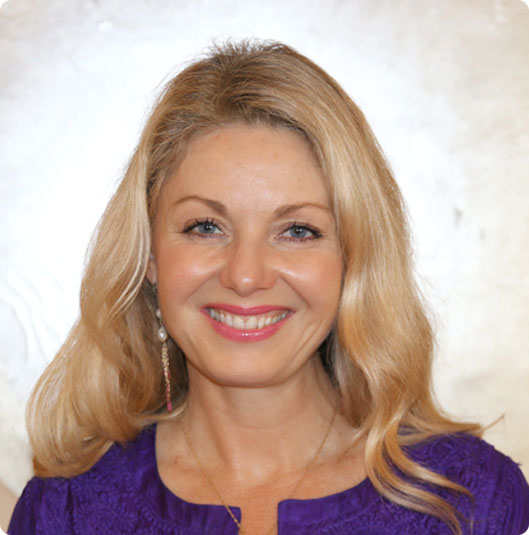 Miranda's teachings marry an exquisite and piercing capacity for clear insight with an overflowing, loving heart. She herself underwent a life-changing spiritual awakening that shifted the core of her being — and prepared her to lead others in catalyzing deep shifts.
After 20 years of dedicated spiritual study and practice, she was graced by a powerful awakening in the same cave in Arunachala, India, that Hindu sage Ramana Maharshi once called home. Her concepts of self, God, and world gave way to a deep and profound silence.
She then underwent a great unraveling of her familiar ego identity that initiated powerful changes in all aspects of her life. It took her years to stabilize this awakening, integrate its wisdom, and learn how to guide others to live daily life from this deeper ground.
Since then, Miranda has become a global spiritual teacher. She speaks with the refreshing candor born of her Australian roots. She draws from a deep study of world religions and practices as an interfaith minister.
In Life of Grace, Miranda will offer you a distinctly feminine perspective on non-dual spiritual realization that leads to the discovery of new dimensions of Grace.
Opening to the full stream of Grace within you, you begin to see everything as a blessing and an opportunity to awaken.
During this profound journey, you'll:
Discover teachings that help you be truly present and undefended with what IS… in body, heart, and mind
Recognize the activity of your ego that blocks the flow of grace in your life, and learn to say "yes" to what life is asking of you
Begin to distinguish between the wisdom of your survival instinct and the anxious mind-stream of fear
Address the roots of your fear down to the level of identity (who is it that is afraid?)
Learn to relax and allow ego structures to dissolve, and trust to blossom in your body, heart, and mind
Discover what's alive in the space beyond your fear and control
Bring greater compassion and precision to the way you meet your defenses
Liberate ego fantasy that often gets mixed into acts of service — forgiving, understanding, and relaxing into the purity of your desire to be of service
Receive initiation into the Maha Lakshmi mantra that makes you receptive to infinite blessings upon your sincere heart's prayer
Discover how true forgiveness dissolves the lens of guilt, hatred, and projection, dissolving the inner violence that distorts your vision and wreaks havoc in our world
Forgive your taboo emotions such as hatred, anger, and envy, and lovingly contact the spiritual poverty underneath them
Journey through the 6 stages of forgiveness, both as principles to support your release and as a practice of spiritual transformation
Miranda will guide you beyond the contractions, distortions, and emotional frustration inherent in your struggle to open into who you truly are…
Her transmission is palpable — even when offered virtually — filled with acceptance and love, as her steady, compassionate gaze meets yours. Even those new to her work can instantly recognize her firsthand knowledge of the path, and her ability to open to and embody Grace.
If you're ready to stop striving and cease suffering, you can discover how to access a limitless stream of spiritual nourishment, guided by a skilled, loving, and compassionate teacher who truly walks her talk.
What You'll Discover in These 12 Modules
In this 12-part transformational training, you will be invited to let go of your struggle to awaken and discover how to approach all of life's challenges as a gateway to awakening and personal transformation.
Each contemplation and training session will build harmoniously upon the previous ones so you'll develop a complete holistic understanding of the practices, tools, and principles you'll need to walk a true spiritual path of surrender that opens you to the abundant flow of Grace.
This profound journey with Miranda consists of four sections, each with a specific emphasis:
True Surrender and the Practice of Ego Relaxation
Explore the paradox of surrendering to Grace, which asks for deep dedication while simultaneously asking us to let go of the reigns — and even let go of our familiar way of knowing ourselves.
Receiving the Shower of Blessings
Grace is much more than a beautiful state that fills your heart with gratitude. It is the ground of your being… the blessings that inspire and sustain your soul and the gifts that help you on the path.
In this part of the journey, you'll end the spiritual poverty of lack through the practice of yielding to non-conceptual Grace… and transmission beyond mind. For the first time, Miranda will give initiation in the Maha Lakshmi mantra, an ancient Vedic practice for opening to the Grace that ends any sense of lack or unnecessary struggle in your life.
Liberating the Shadows on the Heart
Without dismissing your relative human difficulties, you'll lay all you've encountered on the altar of true forgiveness. This brings a recognition that you are not a problem to be fixed, wrong or bad — rather, you offer up your remaining hurts and shame to the deepest chamber of your heart. You allow Grace to lead you to the pure realms beyond human emotion, to a true knowing of "I AM."
Embodying Your Highest Potential
Our world needs more graceful human beings. By practicing being a completely open vessel in body, heart, and mind — a human fountain from which Grace naturally flows — you'll more fully embody your service in the world.
4 Integration Sessions & Extended Satsang With Miranda
At the end of each section, you'll join Miranda for a 60-minute integration session and extended satsang. She'll open with a meditation and mantra and then give a summary of the preceding sessions to deepen the teachings.